Good Afternoon,
Today, April 16th, 2020, New York State has extended the on PAUSE to May 15th. Non-essential workers must continue to stay home and social distancing rules will remain in place.
Additionally, starting tomorrow, April 17th, 2020, all New Yorkers MUST wear a cloth face covering or a mask when out in public and in situations where social distancing cannot be maintained. Please visit the CDC website for more information:www.cdc.gov/coronavirus/2019-ncov/prevent-getting-sick/diy-cloth-face-coverings.html
For essential workers, effective Wednesday April 15th at 8 PM, any employees of essential business or entities who are present in the workplace shall be provided and shall wear face coverings. Businesses must provide, at their expense, such face coverings for their employees.
For more information, please see the attached/below documents.
Please share with any group that may be interested in this important information.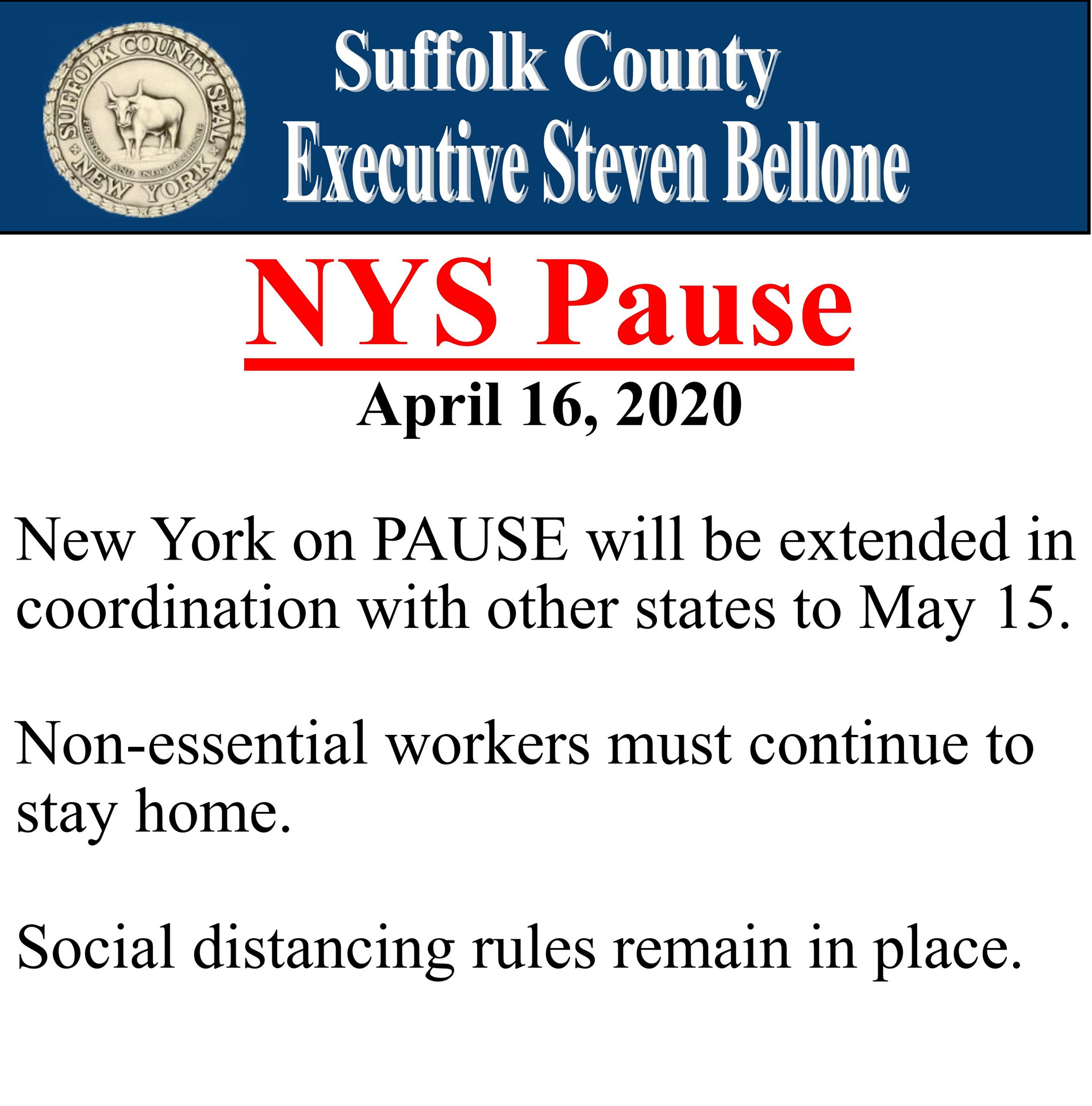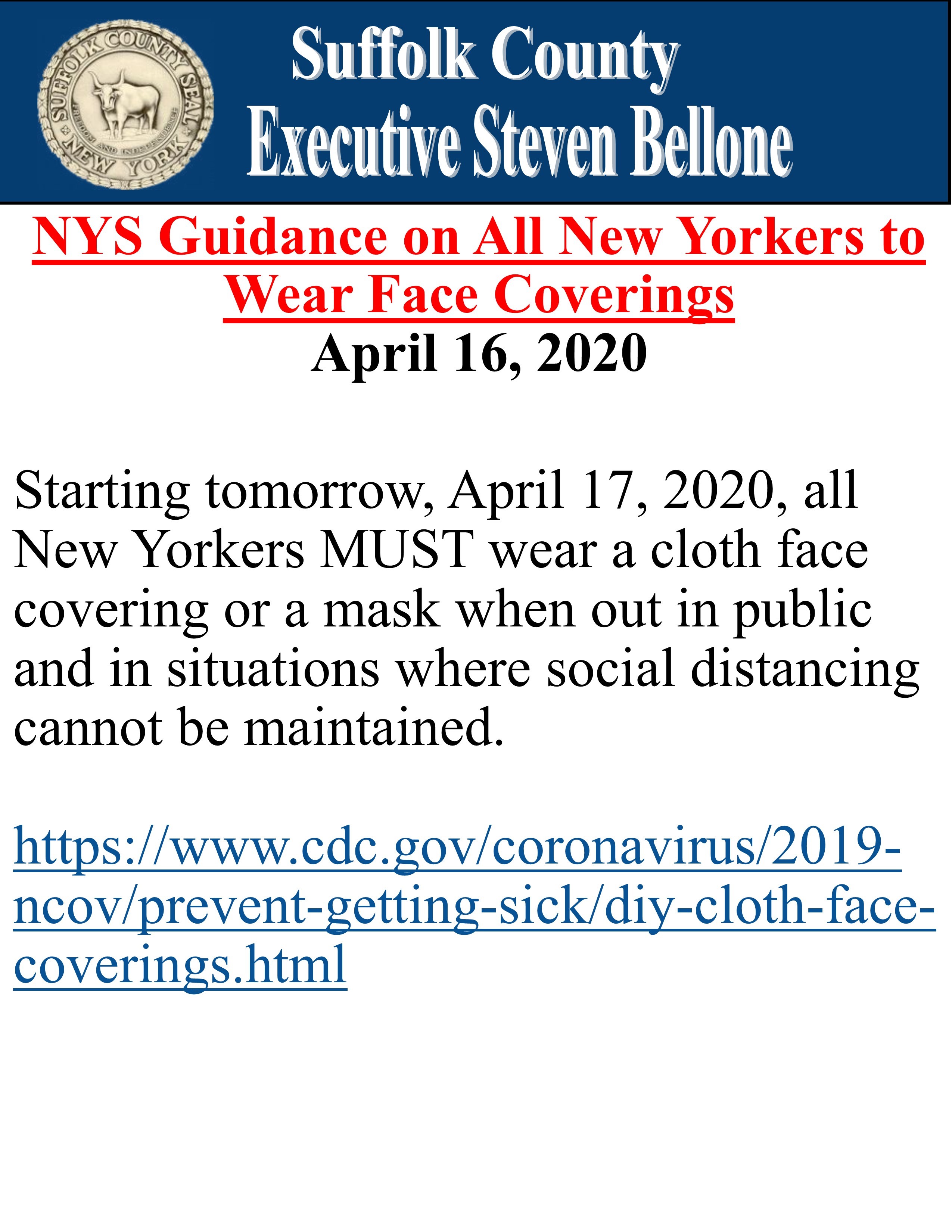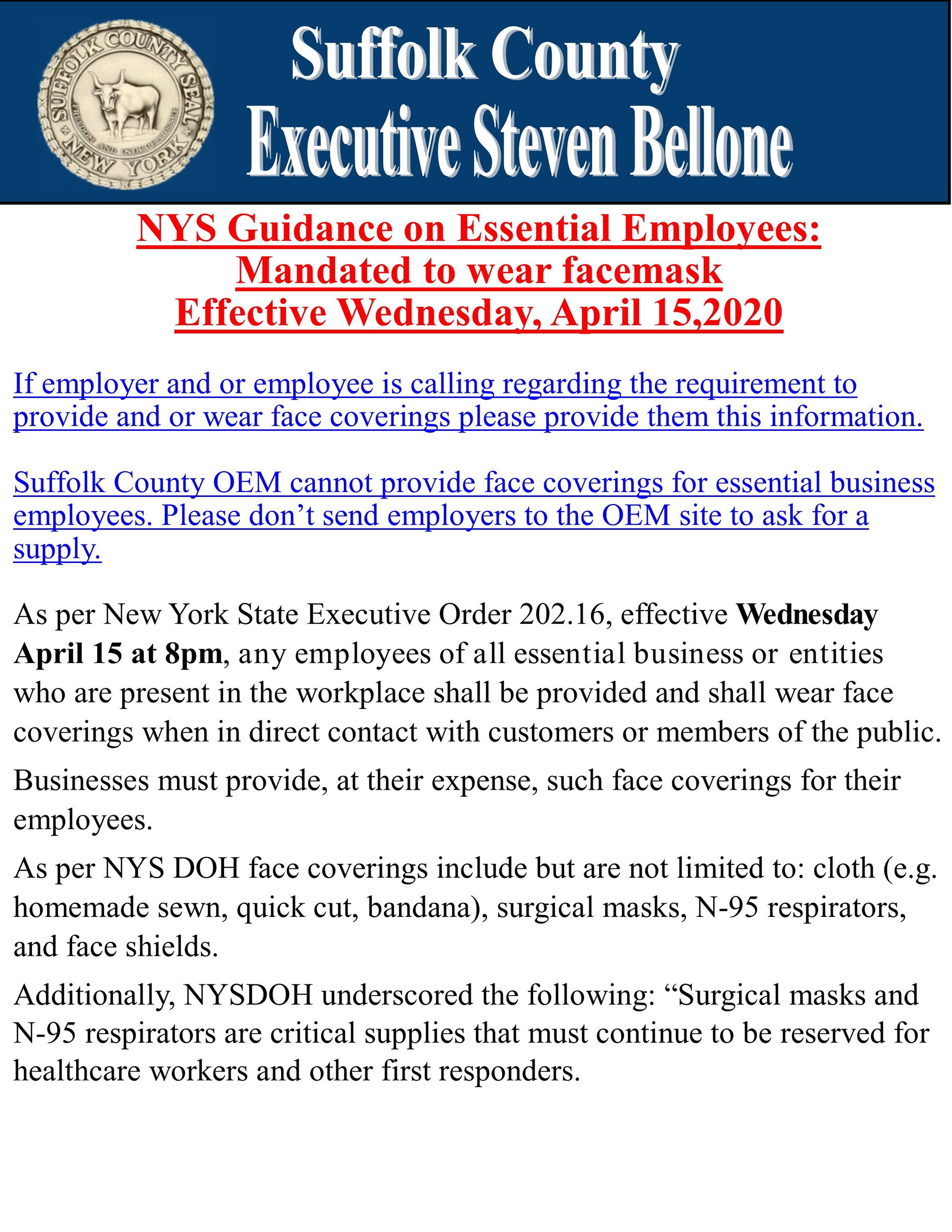 ---
The Suffolk County Department of Social Services is offering indigent burial assistance for residents in need.
To apply for Suffolk County Social Services indigent burial assistance, you must first choose a funeral home. Please advise the funeral home that you will be applying for a social services funeral. Then you may apply using the online application at: https://apps2.suffolkcountyny.gov/dss/burial/
For additional information please see the attached/below document or call our burial line at (631)-854-9856
Please share with any group that may be interested in this important information.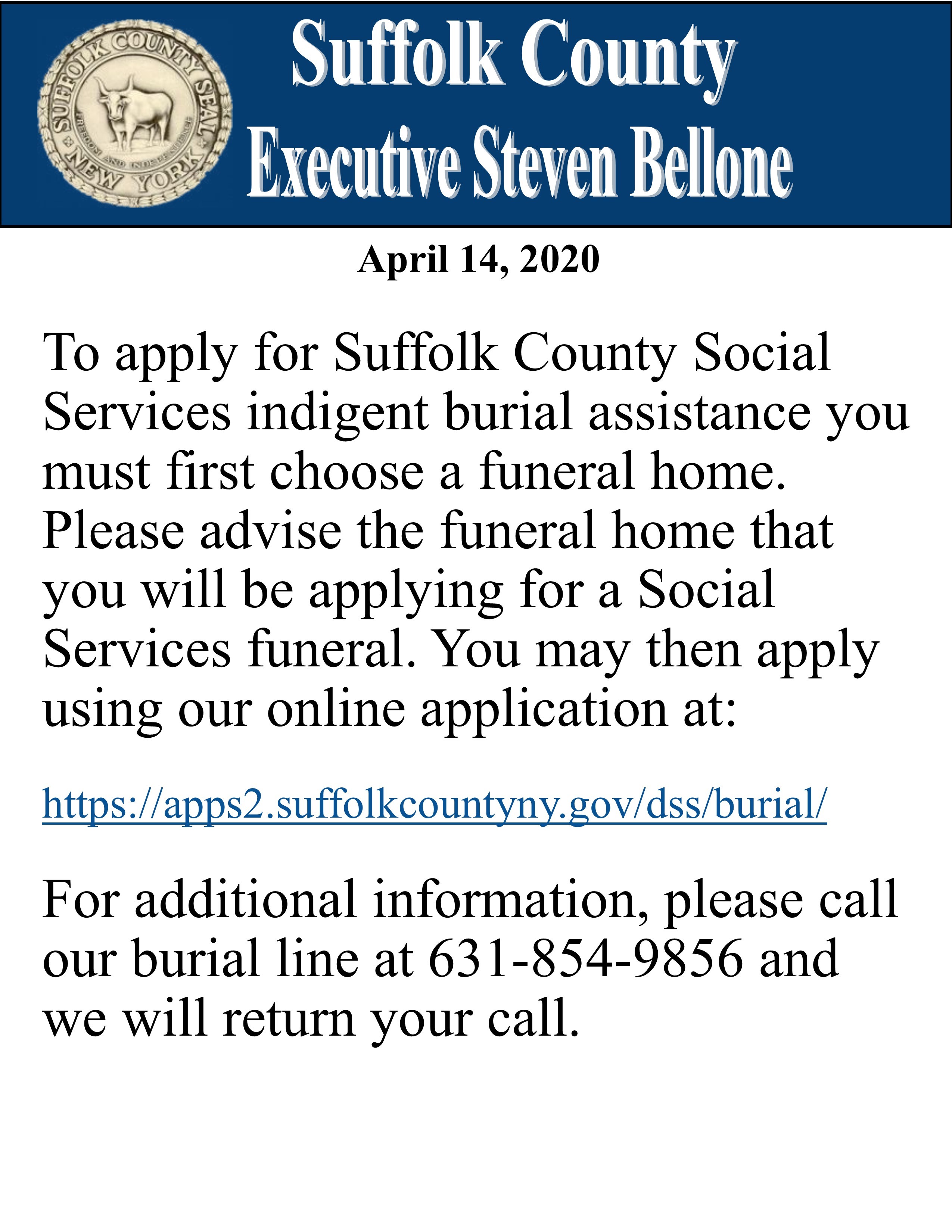 ---
We are encouraging our Spanish speaking residents to sign up for SMART911, which allows individuals and families to provide critical medical information to 9-1-1 and first responders. SMART911 gives our community the chance to be proactive and lets us know who requires our services. Residents can visit Smart911.com to sign up.
As part of this effort, residents can now sign up for SMS test updates on the lates information, health guidance, and other developments relating to COVID-19. Spanish speaking residents should text COVIDESPANOL to 67283 to enroll.
Additionally, the Office of New Americans announced that all immigrant communities can receive health care related to COVID-19. Immigrants can receive medical care regardless of their immigration status or lack of health insurance. Medical care will have no impact on "Public charge" test. Also, the New York State Human Rights Law protects individuals from discrimination based on a wide variety of personal characteristics. If you believe you have been discriminated against or have questions about the law please visit www.dhr.ny.gov or call 888-392-3644.
In response to COVID-19, the Federal Government has issued a directive temporarily stopping immigration enforcement at or near health care facilities.