Parish Outreach
Though the parish outreach is closed, we are still able to distribute boxes of food to those in need.
Please call the Parish Office 631-273-8113 and leave a message with your name and phone number and
someone will return your call.

My volunteers and I are praying for everyone in this extremely challenging time. I think we must think of
ways to do a random act of kindness each day and to think of others. My suggestions are to call a friend,
write a note to someone or ask a neighbor if you can help them in any way. We all need to find ways to
keep ourselves busy during our quarantine, for isolation can play havoc on our minds. Praying each day
is essential to our spiritual growth. It is wonderful to pray silently but at mealtime pray out loud with
your family. If you live alone, pray those words aloud too. God is listening to you and He needs to hear
from you each day. Taking a walk and observing the beauty of nature that God has given us is helpful
both physically and spiritually. In the quiet of that walk, you may experience the wonders you never
knew existed in your own neighborhood. I also find journaling very therapeutic. You can write down
what you do each day and how you feel each day. Not everyday do we feel upbeat and positive, but we
must find ways to keep busy. Reading, doing puzzles, exercising and listening to music can also be
helpful in passing the endless hours of isolation during this Covid-19 virus outbreak. Please know that
we are all hoping to be together again soon at the Parish of St. Anne.
Janet Lambert, Outreach Director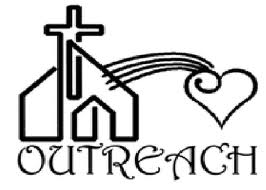 ---
From Deacon's Bench
By Deacon John
I am writing this as an urgent request. We all know that our community of Brentwood has been the hardest hit with the COVID 19 virus. There aren't any communities anywhere close to the number of confirmed cases on Long Island. There are many reasons for this, none of which is the point of my urgent request. We will leave the whys to those who can solve this health issue.
We also know that many of our neighbors have lost their jobs and do not have a steady paycheck coming in. As a result common needs like food are unavailable for them. Just so you know what your Parish is doing, yesterday nearly 110 drivers pulled up to our Parish looking for food for their families. That translates to almost 600 hungry neighbors of yours and mine that do not have enough to eat.
If you have been reading my daily reflections, you know we have been reflecting a lot about being a disciple. We are now called to the place where your faith and mine must become real. The needs of our neighbors demand a response from us as the Catholic residents of Brentwood.
I am asking that you go to the grocery store this weekend, and purchase several non perishable items: rice, pasta, tuna, spam, beans, baby formula, tooth paste, yes even toilet paper. You know what is needed.
Starting Monday, please bring whatever you can to the Rectory Office. Simply ring the office doorbell and leave your donation. This is a NO CONTACT donation.
But it will not end Monday. You have to make it part of your Catholic discipleship to continue to provide for the needs of our neighbors. Every week you are needed, because our neighbors remain in need.
It has been said "numbers don't lie". Our neighbors are hungry. You and I are the ones tasked with helping to provide the basics of life for them, their daily bread.
May God bless you.
Peace and blessings
Deacon John
Please pray for all our volunteers and donors who are ensuring that our neighbors can have food to feed their families.
You are here:  

Parish Outreach