Parish Outreach
Please call the Parish Office 631-273-8113 and leave a message with your name and phone number and
someone will return your call.

The generosity of the parishioners of St. Anne Parish allows us to reach out to people in our Brentwood/Bay Shore neighborhood who struggle every day to make ends meet.
Thank you to all who donate to our food pantry.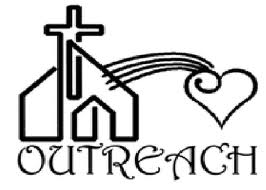 Here are some items our pantry needs this month: soup, cereal, jelly, juices, pasta, sauce, rice, toilet paper, tissues, paper towels, shampoo, conditioner, body wash, soap, deodorant, toothpaste, shaving cream, disposable razors, diapers (size 4 & 5), baby wipes, feminine hygiene products, pet food and laundry detergent.
The school supply list is always very extensive: black and white composition notebooks, #2 Ticonderoga pencils, zippered pencil cases, pencil sharpeners with covers, pens, Crayola crayons, liquid glue, glue sticks, Fiscar scissors, highlighters, dry erase markers, thin washable markers, rulers, 3x5 ruled index cards, Post-its, 1", 2" and 3" binders, dividers with tabs (for binders), loose leaf paper, construction paper, 2-pocket folders (laminated or plastic), lunch bags and backpacks. No Spiral Notebooks. Any donated school supply item is gratefully appreciated.
If you have any questions, please call 631-339-7470.
Thank you for caring for the poor in our parish community. Janet Lambert, Outreach Coordinator

You are here:  

Parish Outreach